Welcome to Dakotas United Methodist Foundation
Finance and Stewardship Resources
Sponsored by:
Dakotas Council of Finance and Administration
Dakotas United Methodist Foundation
---
2015 Ministry Development Grant Recipient -
Jamestown First - AXIS Program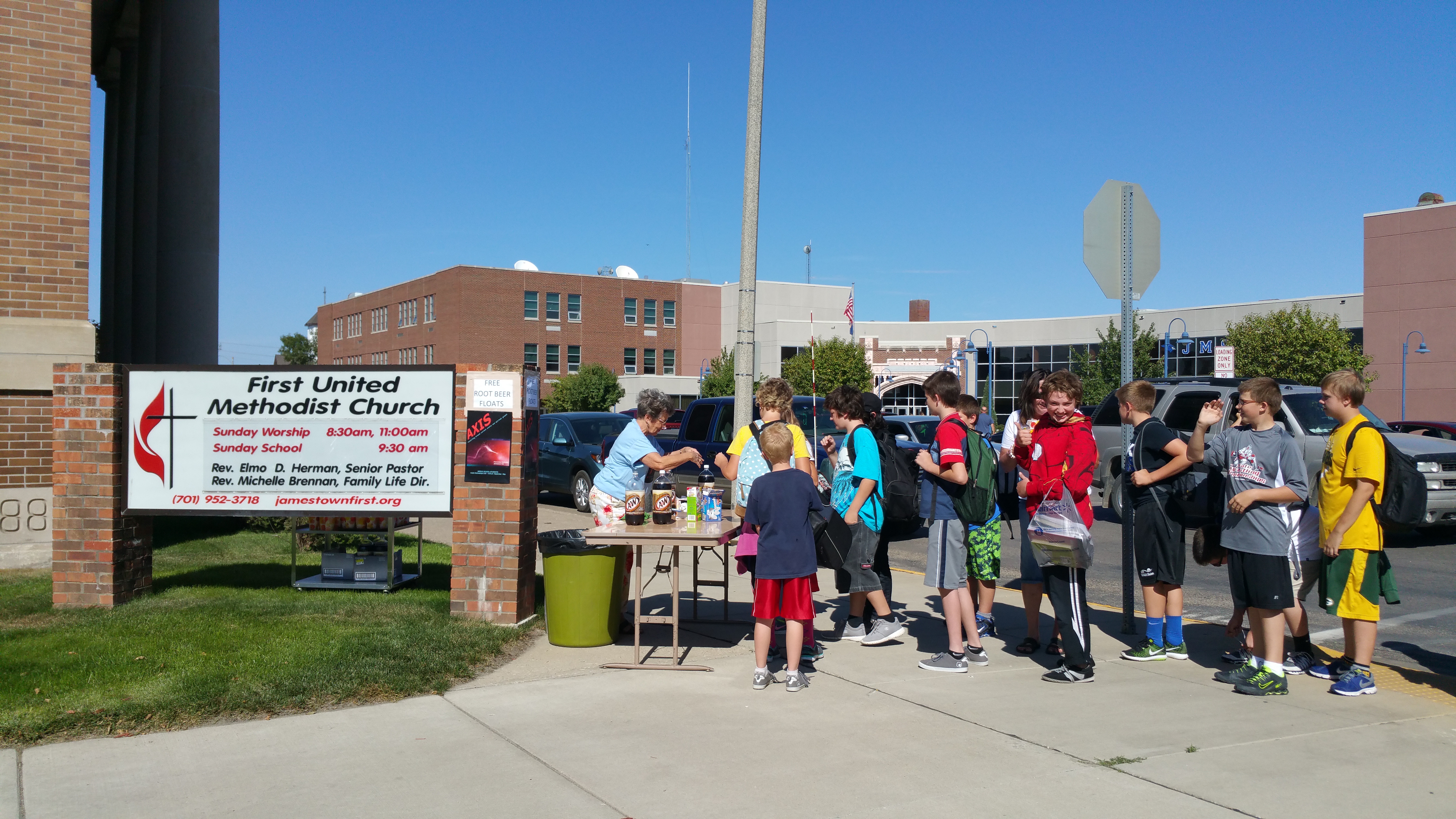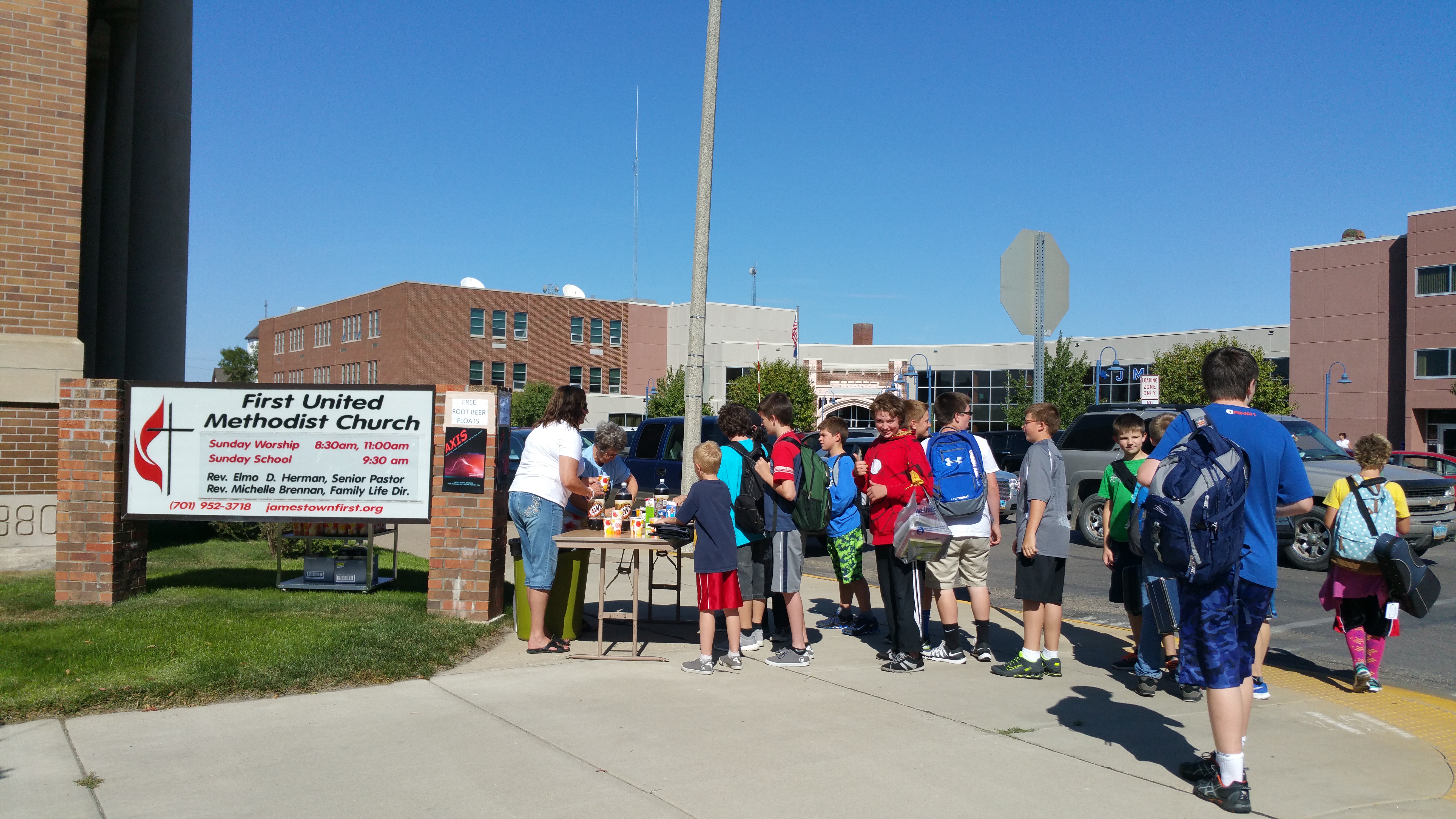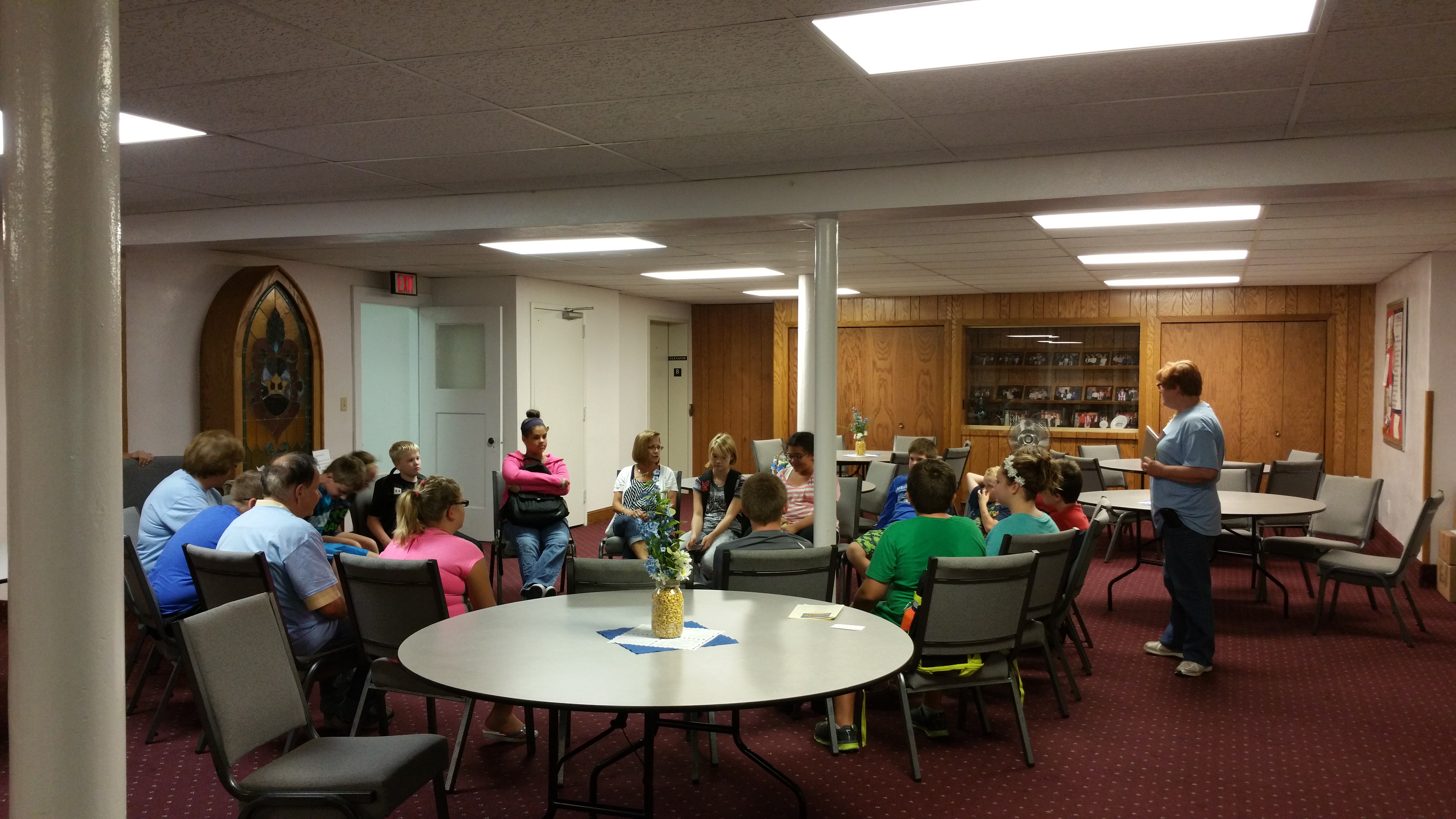 Photos of our 3rd season kick off for our Wednesday afterschool middle school program - AXIS. (Our motto: Revolving around current events and spiritual growth.)

We handed out 150 root beer floats to middle school youth as we invited them to come inside for cookies and seconds. 35 accepted our invitation to come inside and 23 stayed around to participate in the topic discussion and free time activities. We were quite excited because more than half of them were new 6th graders. We are looking forward to a very exciting season.

Another photo of us handing out floats and the third photo of our closing prayer circle.

Thank you so much for the $500 grant and the ministry opportunities it helps us embrace.

Rev. Michelle Brennan
First United Methodist Church
Sioux Falls Wesley - Kidz Count Program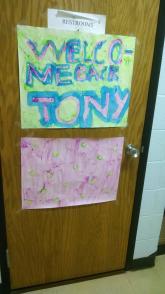 We are so blessed to have your support in the program we have here at Wesley UMC for all the children.
We asked for and received $1000 to fund a child psychologist who came to our after school Kidz Count Program. Tony is an amazing man who shows up - the kids scream in delight and then there he is among them, with them, for them. And they know it.
As he walks and talks and sits to eat with various kids, each clamors for a special time in Tony's office which is a step in the hallway. It is on this out-of -the-way spot he hears the joys and concerns and hopes and worries of our kids. And it is in thoose times, Tony is able to take away some of the "stuff" our children deal with and help them to feel like children.
Thank you for enabling this program to not only function, but to shine.
Pastor Laura Borman
Wesley UMC
---
The Dakotas United Methodist Foundation offers services and provides educational and financial resources to individuals, ministries, and churches affiliated with the Dakotas Annual Conference to further the Kingdom of God.
The Foundation Office is located in Mitchell, SD but serves United Methodist churches and ministries North and South Dakota.